Why Buy from JM Lexus in Margate, FL
No Dealer Fee. One Price Upfront. The Best Price. One Point of Contact.
JM Lexus, Your Plus Dealer.
For a truly luxurious car-shopping or -servicing experience that's commensurate with the Lexus brand, head to JM Lexus. Quite simply, we're a Lexus dealership near Fort Lauderdale, FL, that you can rely on for dependable Lexus sales, maintenance, financing and much more. Luxury car aficionados turn to us for the VIP treatment they receive. We value our customers and believe that they should get the best experience, that's why offer one point of contact to make the process as easy as possible. As a result, we are highest rated Lexus dealership in South Florida with an A+ BBB rating, 4.8 Google rating and developed relationships with community members that will last a lifetime, proving that there's no better way to buy a car than at JM Lexus.
What IS No Dealer Fee?
With no dealer fee, JM Lexus ensures that you won't have to pay any unnecessary costs for your luxury vehicle. Whether you want to lease a new Lexus ES or buy a new Lexus NX, we have upfront pricing that's clearly displayed for your benefit. At JM Lexus, we never charge a Dealer Fee. The price we advertise on every vehicle is the exact price you get. Dealer fees in our area can be up to $2,000 per transaction, but at JM Lexus, we only charge an Electronic Filing Fee of $59 and no additional Dealer Fee! The fair, competitive price you see on your next Lexus SUV or sedan is exactly as is; there is no hidden fee and small fine print that you'll have to sort through when you choose us.
Additional Reasons to Buy from JM Lexus:
The JM Lexus Experience: Don't happen to see the new or used Lexus vehicle you want? Our Lexus sales managers will work with you to find the exact vehicle you're searching for, ensuring that your experience with us is one you'll always cherish.
You Can't Buy the Wrong Car: If you bought a Lexus that you're not thrilled with, simply return it to us within 72 hours and with fewer than 300 miles on the odometer.1 Contact JM Lexus for more information about this "no questions asked" return policy.
Sell Your Car in Florida: We'll buy from you even if you don't buy from us. You'll be able to choose between two appraisal offers — from JM Lexus or a third-party car appraiser — and select the one you like most.1
Freedom to Buy a Car the Way You Want: Whether you want to finance a new Lexus online or compare pre-owned Lexus models, we make it easy to buy a car the way you want at JM Lexus.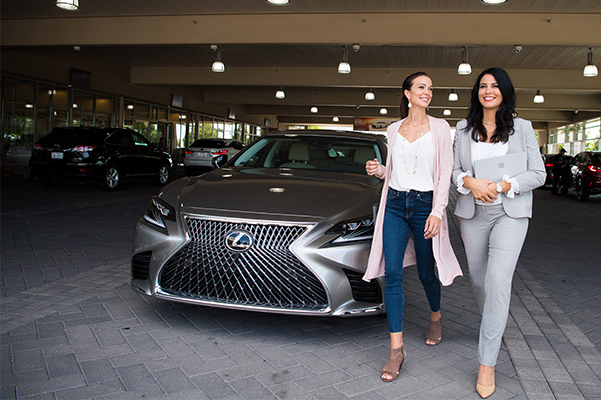 When Shopping at Other Car Dealerships
There's plenty to love at our Lexus dealership near Fort Lauderdale, FL, but if you do decide to look elsewhere, be sure to make a checklist about the differences between JM Lexus and your average South FL car dealer. We offer clear, upfront pricing on everything, from new Lexus leases to maintenance and parts. Plus, the F&I products at our location are clearly presented for your convenience. And perhaps most importantly, we'll gladly refund your purchase — "no questions asked" — if you happen to be dissatisfied with your Lexus. Will other car dealerships provide the same customer experience?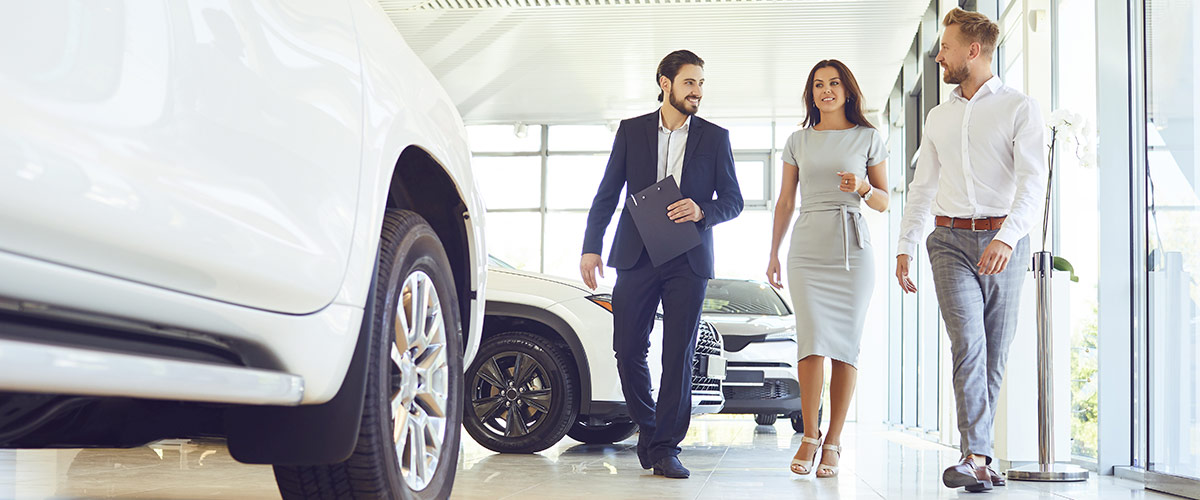 View A Few of The Thousands of Reviews We Have on Google:
I. Klingler – Best car dealership I have been to In My Life hands down. Their service dept is wonderful. I never trust dealerships for repairs as they often seem overpriced. Pricing is always fair here and repairs are done quickly. The staff is always helpful (Chico is great).
Emily D. – Last week I purchased my first Lexus! Being a younger female, and purchasing a car is scary. Zach Gordon took great care of me and answered all my questions. He made the buying process quick and easy! Thanks, Zach and JM Lexus, what an amazing team!
Tom K. – Nothing less than brilliant!!! The best service and attention to details. I'm blessed with having Casey Bewley as my rep and he looks out for my family and everyone with such grace dignity and knowledge…always met with a smile and with such wonderful tips…I do miss the lovely ladies who looked after us so well in the JM lounge ..bravo
Doreen F. – I had an outstanding experience buying my first new car. Big thank you to Zacharias Taylor for making our experience unforgettable. I highly recommend this dealership to anyone who is looking for quality service and a great vehicle 🙂
Tamikah C. – What an awesome experience at JM Lexus!!! I have always heard of their great customer service but I can honestly say that I got to see it for myself. Bruno Da Silva, this process was amazing and met all of my requirements. You were very professional, patient, and knowledgeable and I was able to walk out with my very first Lexus. Thank you so much, I will definitely recommend you to my friends and family.
Award-Winning Lexus Dealership near Me
If you're searching for award-winning car dealerships in Florida, know that JM Lexus is a 25-time winner of the Elite of Lexus Award. Lexus dealers earn this award by living up to the highest Lexus standards of excellence, and we're proud to have earned this honor again. We're thrilled with the commitment our entire staff puts forth daily, as well as the dedicated customers who continue to serve us with their business. Thank you for helping us earn the Elite of Lexus Award for the 25th time.
We're also thrilled to have earned recognition as a J.D. Power 2023 Dealer of Excellence,2 which reflects the dedication we put forth to provide our customers with a truly remarkable experience. This honor is bestowed upon only a select number of Lexus dealerships, and in fact, not all dealerships are able to qualify. To qualify, Lexus dealerships must pass a thorough three-step process that incorporates feedback from more than 25,000 consumers, requires dealerships to rank among the brand's top performers, and necessitates that dealers pass an audit and show that they meet or exceed J.D. Power's best practices.