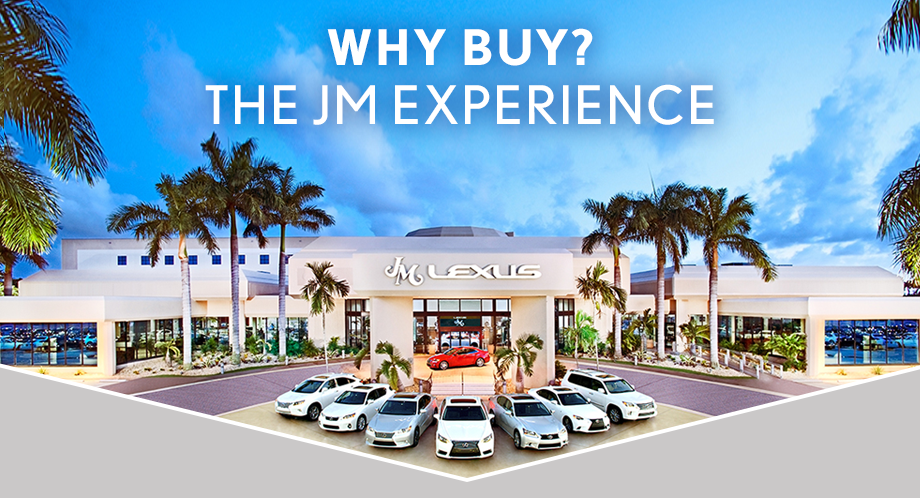 Why Buy from JM Lexus in Margate, FL
 At JM Lexus, what matters most to us is people. That's why we're the first in the Southeast to become a Lexus Plus dealership, offering a revolutionary new experience with a single point of contact from start to finish, and the best price up front with no dealer fees.
BECAUSE THE ONLY ONE THAT MATTERS IS YOU. 
LEXUS PLUS: THE LEXUS PLUS PROGRAM
Lexus Plus was launched in select dealerships to make the process of car buying easier, more efficient, and more transparent. It is the next chapter of the Lexus continuous commitment to an elevated luxury dealership experience and includes negotiation-free pricing and a dedicated consultant who can assist customers from start to finish, eliminating the need to deal with multiple associates. JM Lexus, is proud to be the only Lexus Plus dealership in the southeastern U.S., and one of only 13 select Lexus Plus dealers in the country.
THE LEXUS PLUS PROGRAM DIFFERENCE
Negotiation free pricing
Transparent, fair, and competitive pricing on every vehicle, new and pre-owned; no more price haggling, no hidden fees.
Single point of contact
Every guest has one dedicated consultant, from the initial introduction through the delivery; no more uncomfortable handoffs to other salespeople or management. Through a single point of contact, JM Lexus is providing a faster, easier, and more personalized experience while being considerate of our customer's time.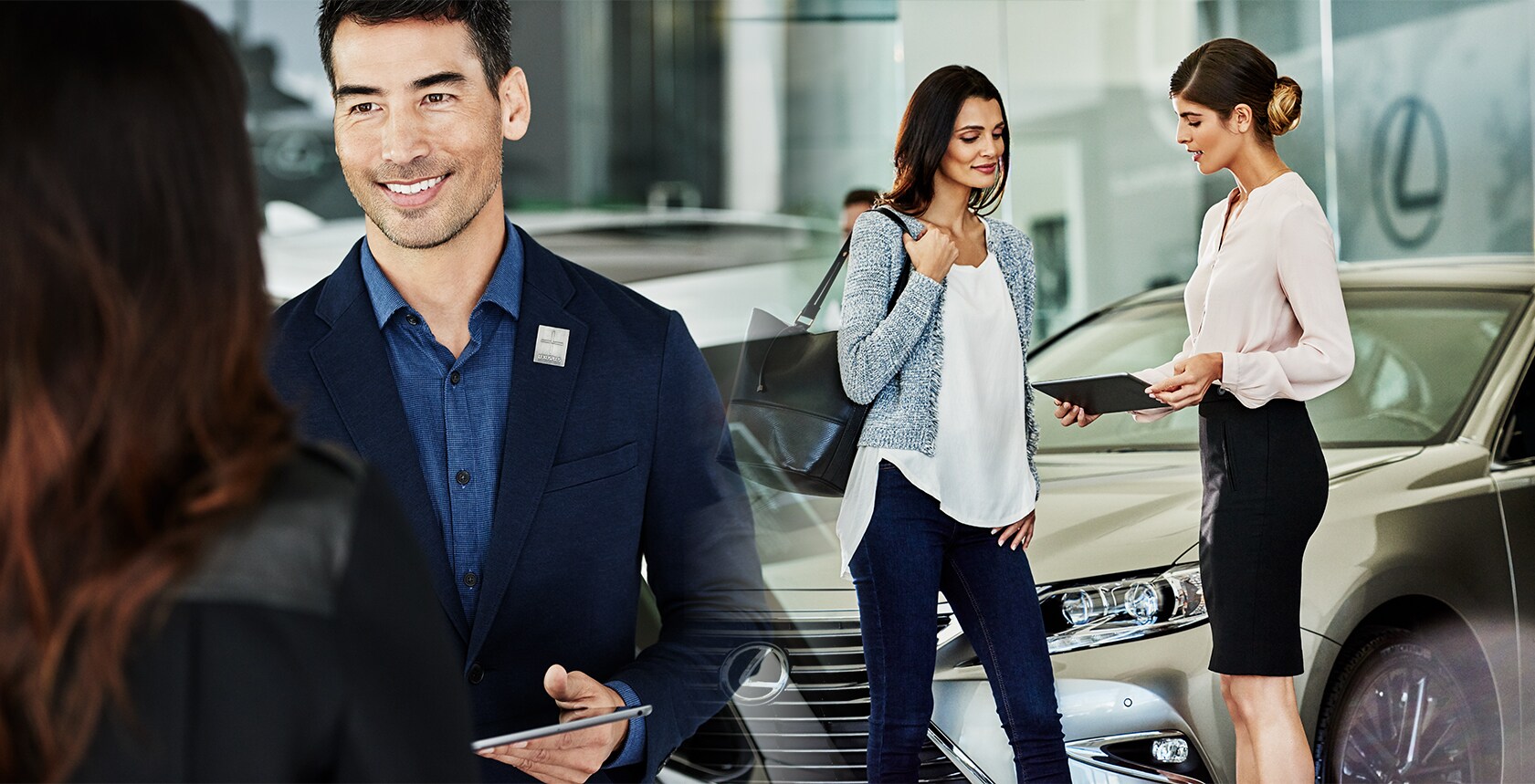 More Reasons Why You Should Buy from JM Lexus:
THE JM LEXUS EXPERIENCE
At JM Lexus, experts will help you find the car you want at a price you'll love. We promise to go above and beyond to make your car-buying experience one-of-a-kind. 
No dealer fees
At JM Lexus we value our guests and have eliminated dealer fees.
You can't buy the wrong car
We have a "no questions asked" return policy. Simply return the car within 72 hours, with less than 300 miles.
Price guarantee
If we lower the price on the same model Lexus similarly equipped to the one you purchased, within the calendar month, we'll refund you the difference.
An internal and independent third-party car appraisal to choose from
We'll make a no-obligation written offer to buy your car, even if you don't buy a car from us.
You'll be presented with two appraisal offers from which you can choose the higher of the two.
At JM Lexus, we'll present both offers to you in writing and give you 5 days or 500 miles to think about it.
Upfront, transparent pricing
At JM Lexus we offer upfront, transparent pricing in all areas, including New, Pre-owned, Finance, Accessories and Service. Our intention is to provide pricing for our products and services that are fair and competitive. Upfront, transparent pricing is emerging as the future of the automotive industry, and is what our customers have requested.
The prices of our cars are based on:
• Historical data (what we have sold these cars for in the past).
• Vehicle availability (how many we have on hand).
• Specifics of the car (availability, options, and packages,
age of car in inventory, and condition of the car if it's a
pre-owned vehicle).
• Independent data from sites such as TrueCar, Edmunds,
and Kelley Blue Book. 
Service appointments
We work with you, and that includes working around your schedule. You can make a service appointment online, and your dedicated service consultant will be waiting for you when you arrive.
Guaranteed loaner with appointment
If your repairs will take more than two hours, we'll provide you with a guaranteed loaner car.
E-Pay
We can further enhance your service experience thanksto the convenience of JM Lexus ePay.
With JM Lexus ePay you can easily:
• Receive text/email notifications from your service consultant when your car is ready for pickup
• Preview your final invoice by phone or computer
• Pay from the comfort of your own home
JM Lexus makes it easy for you to come in for repairs- from our streamlined process to our knowledgeable Lexus service techs, we're here to make sure that you're well cared for. Schedule Lexus service at JM Lexus today.
To schedule a service appointment, contact our
Service Department at 954-969-3245.
To learn more about the Lexus Plus Program, visit jmlexus.com or call 954-972-2200 to speak with a JM Lexus sales manager or service consultant.